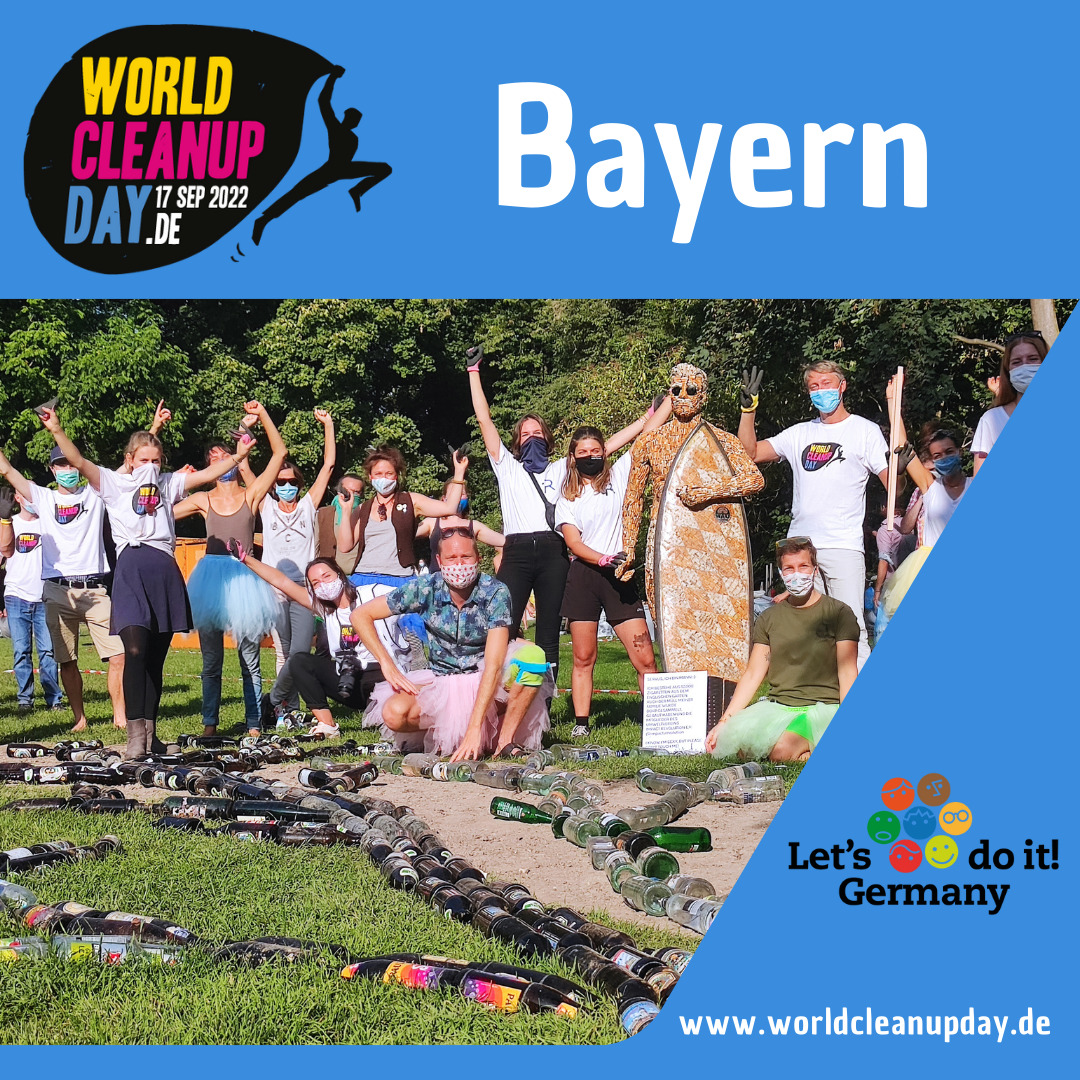 In Allianz SE, we are committed to actively contribute to environmental protection. For this reason, we are joining the World Cleanup Day 2022, by carrying out an activity with our employees in which they get the chance to obtain eye-opening information about waste production and the crucial importance to modify daily habits in order to avoid waste.
The event will consist of:
 A walking tour departing from Allianz Headquarters in Schwabing Munich to the English Garden i

n which we will collect trash from the streets.

The collected waste will be brought back to our offices, where we will organize and weight it.
Part of the collected waste will be utilized by an artist to create figures out of it.
Finally, we will take some time to share common impressions and thoughts of the activity while having lunch together.
The objective of this event is not only to contribute by cleaning the environment but also to  provide a common space where our employees are invited to reflect on the waste topic and what can be done for improvement. 
#worldcleanupday #letsdoitgermany #deutschland #bayern
Veranstaltungstyp
Eventform: Privat

Veranstalter: Merlin Schönthier