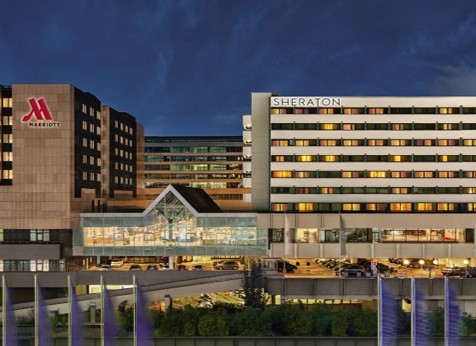 TAKE CARE OF THE AIRPORT
The Take Care Team* of the dual branded property Frankfurt Airport Marriott Hotel & Sheraton Frankfurt Airport Hotel is organizing a trash collection around the Frankfurt airport, on the 18th of September. For organisational reasons, our clean up will take place on 18.09. as part of World Cleanup Day 2023.
The goal is to not only clean up the area, but also collect funds for the Forestry Office for reforestation. For each full bag collected, our team is donating € 30,00 (thirty euros).
Our trash collection will start at 8am. Please meet us at the entrance of the hotels at that time (the entrance is the same for both). In Terminal 1, follow the sign "long distance trains" until you find the sign for Sheraton & Marriott. The cleanup should finish at 12pm.
We invite you to join us!
*Take Care Teams are made up by associates who have a passion for holistic wellbeing and a desire to drive Marriott's people-first culture. They strive in providing associates with the tools they need to strengthen their physical, mental, and financial well-being, while being a force for good in their local and global communities. Take Care Teams are usually associated to a property and can be found in any of the locations of Marriott International globally.
#worldcleanupday #letsdoitgermany #hessen #frankfurt #airport #letsdoit
Veranstaltungstyp
Eventform: öffentlicher Cleanup

Veranstalter: FRANKFURT AIRPORT MARRIOTT HOTEL & SHERATON FRANKFURT AIRPORT HOTEL & CONFERENCE CENTER